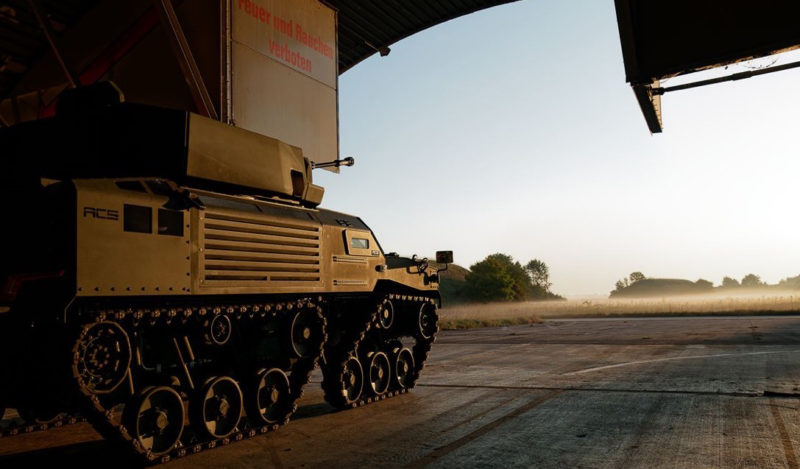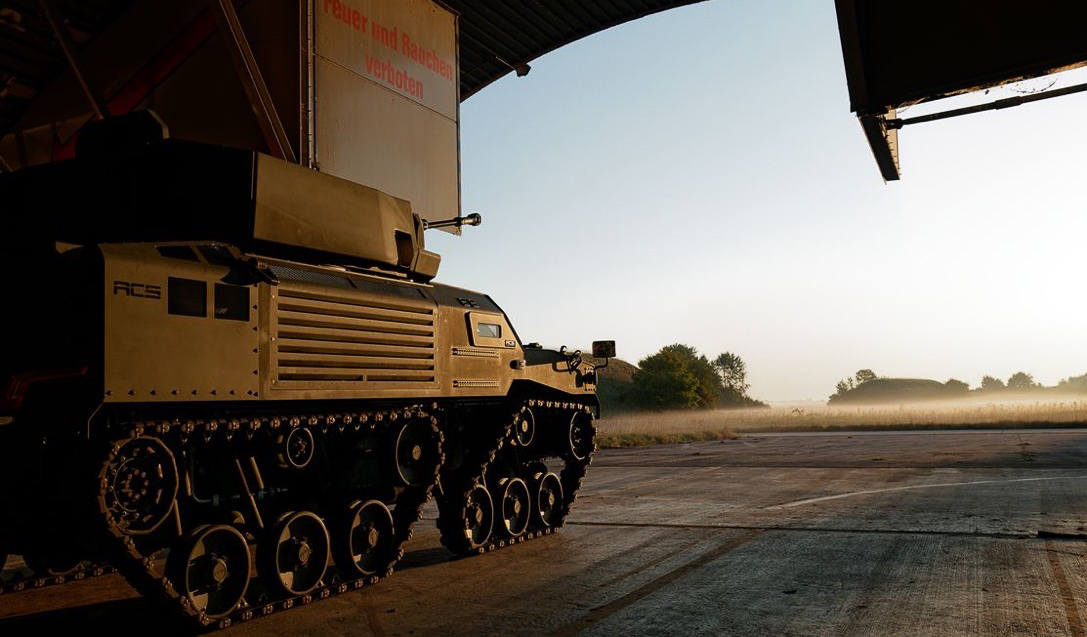 The modular design of the ENOK AB is unique in our industry and allows a wide variety of vehicle concepts to be implemented on this platform. From troop carrier, patient transporter or reconnaissance vehicle, the air-portable vehicle can be used flexibly. Despite the high-quality G-based chassis and drive system, the vehicle is inexpensive, scalable and sustainable. As of today already three European/NATO armed forces trust our light-tactical and airborne vehicles.
ENOK 5.4
LAPV ENOK 5.4 ("Light Armoured Patrol Vehicle") is an armoured patrol vehicle for 2 to 4 people. It belongs to the German Armed Forces category of Armoured Command and Multipurpose Vehicles (Geschützte Führungs- und Funktionsfahrzeuge, or GFF). The vehicle is equipped with custom sets for the armed forces' respective branches, such as EOD or military police. The vehicle is used by various NATO armies and has proved its worth in various combat missions.
LAPV ENOK 6.2 is a successor of ENOK 5.4. Its off-road capability has been improved using portal axles, and its permissible total weight has been increased. The vehicle can optionally be equipped with an armoured rear area, which allows safe transport of up to 6 people. The vehicle is used by the German Armed Forces as well as by various police forces. High protection and high agility in urban areas are two main advantages of that vehicle.
ENOK 7.5
The "ENOK LAPV 7.5" is a light armored patrol vehicle (LAPV). Engine, transmission and cockpit are from the Mercedes Benz commercial vehicle series. The vehicle is a study vehicle for "high agility" and "high modularity" up to 7.5 tons. The portal axles are upgraded with wheel reduction gears to increase ground clearance to 45 centimeters.
This is the overall system demonstrator for a future airmobile weapon carrier (GSD LuWa). It is intended to replace the currently used Wiesel 1 systems after almost thirty years of use. The GSD LuWa will be used to investigate the behavior of technologies in a system network. This applies in particular to technologies and subsystems that involve novel approaches and promise the highest possible degree of requirement fulfillment, but at the same time still carry development risks. These include the 27-millimeter machine gun to increase the combat range and effect on target, a diesel-electric hybrid drive for crawl speed, and a split and levelable tracked undercarriage for air loading and emergency running. All requirements are demonstrated under the boundary conditions of a weapon carrier air-loadable into the CH-53 Medium Transport Helicopter.
Armoured cabin
We have successfully implemented ballistic protection concepts in various construction machines. The objective is to preserve, as much as possible, the silhouette of the vehicle cabin with its field of vision, while ensuring the necessary protection from projectiles, splinters, or mines. It goes without saying that we provide the necessary proof of protection for our conversions.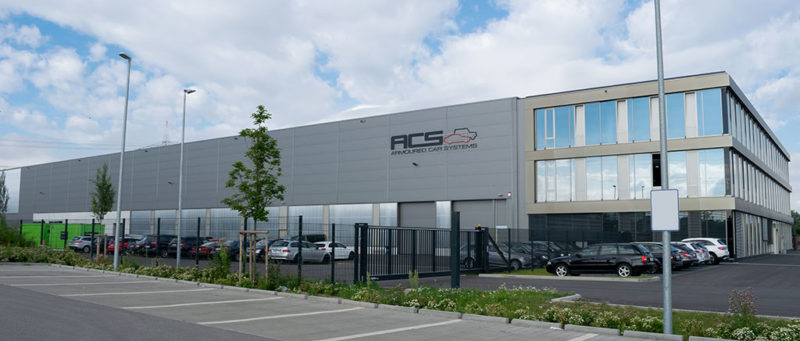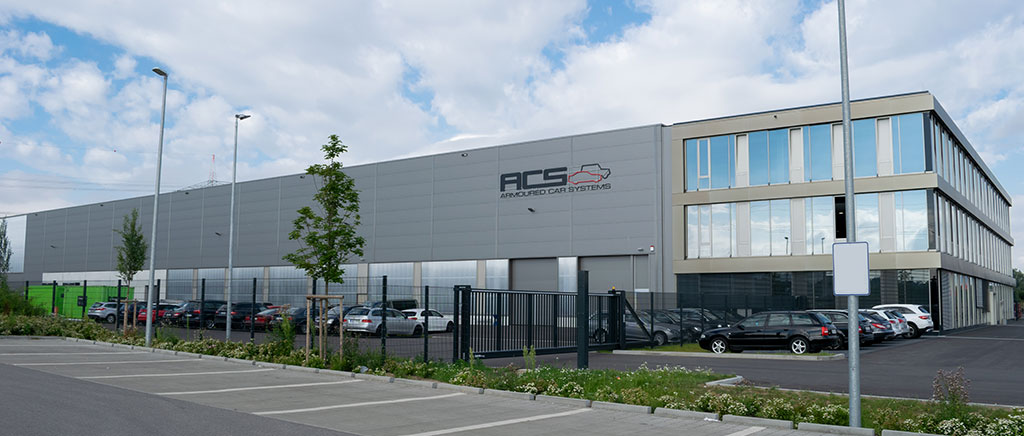 We cannot provide references for all our projects since many of them are confidential. In the past 20 years, we have built or helped build a total of over 1,000 special vehicles. ACS has extensive know-how and portfolio of solutions for the military, security agencies, and the industry.