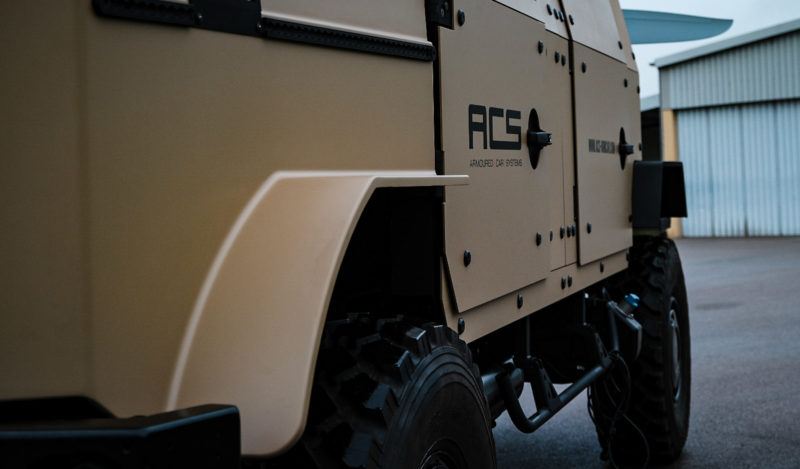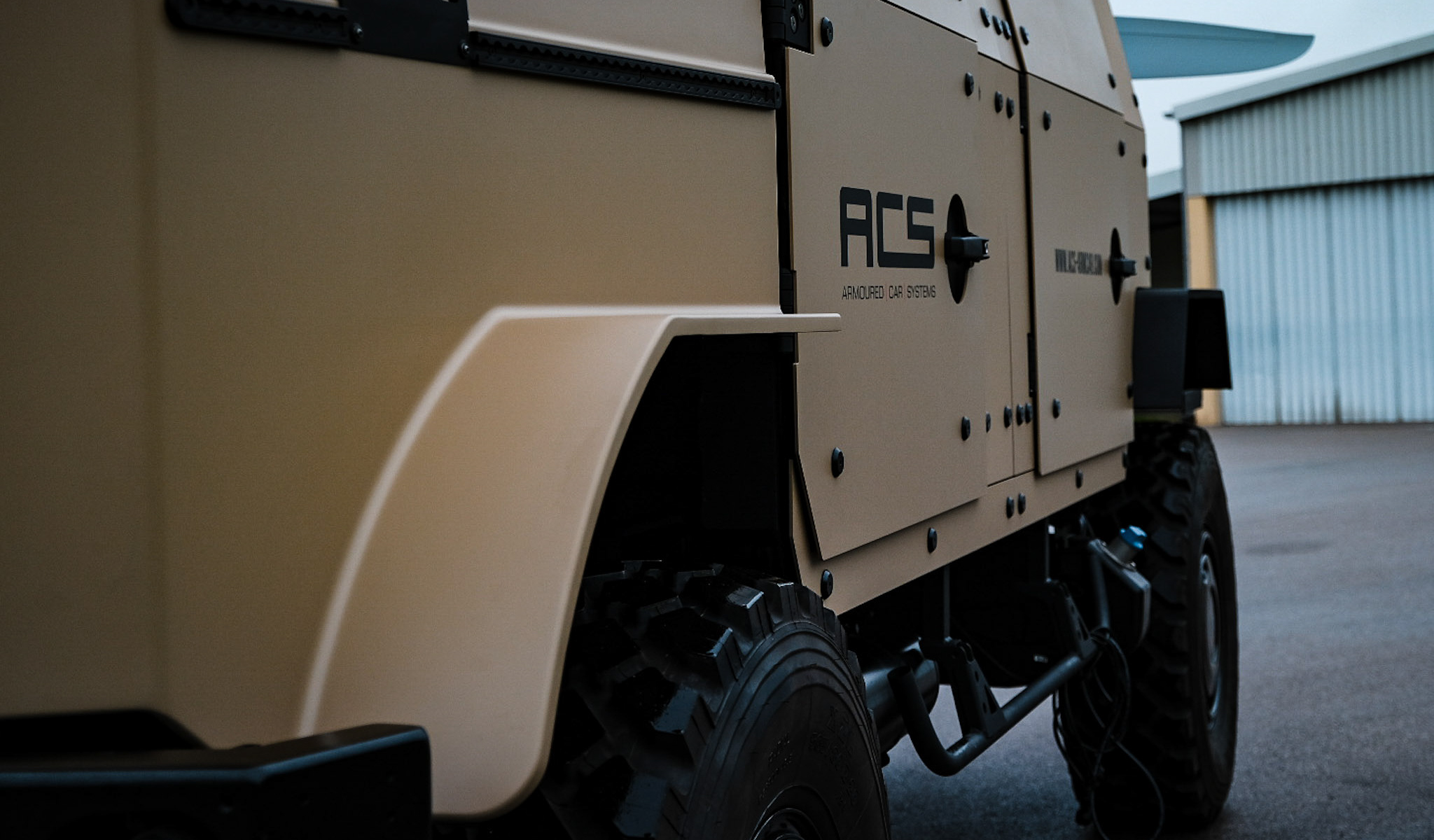 Ballistic protection
The threat of firearms and explosions is real for soldiers, security forces, and people involved in humanitarian operations. The protection ensures security so that they can fulfil their respective mission and save lives! The appropriate protective materials must be selected taking various aspects into account. Protection cannot be considered in isolation. We have some 20 years of in-depth experience with the design and development of protection solutions up to a protection level according to STANAG 4569 level 2 and VPAM 9.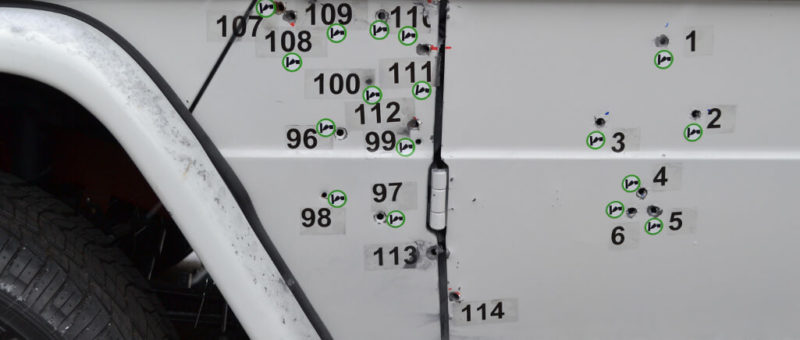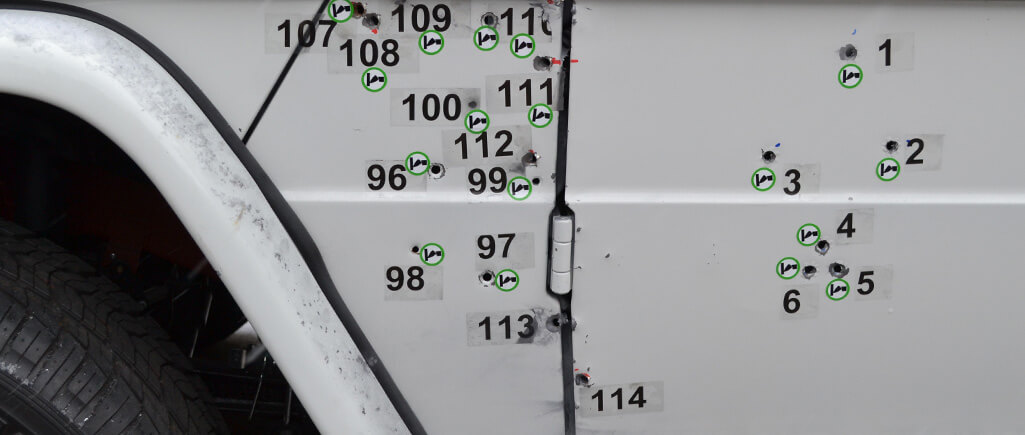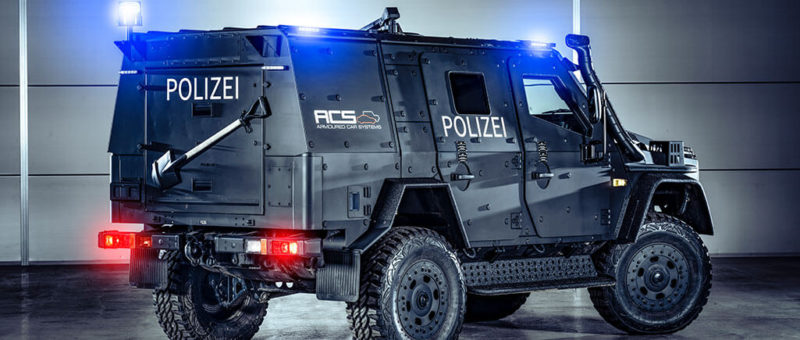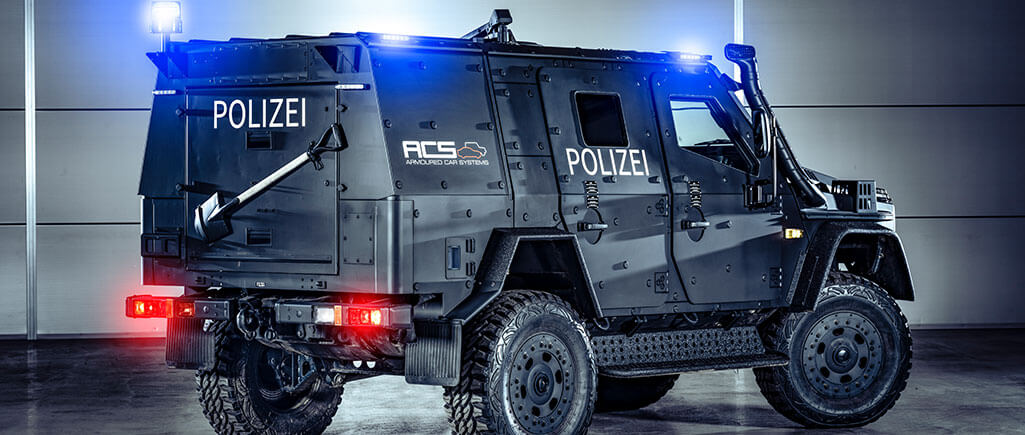 Orders of small numbers of strongly customised operational vehicles are becoming increasingly common. ACS does not manufacture high volumes. We produce prototypes and up to medium quantities for military use. When larger quantities are required, we work as a subcontractor or with partners. Apart from vehicle weight, we consider the following 5 aspects to be crucial in the development of operational vehicles: Protection, agility, operation readiness, impact, and costs. We are happy to inform our customers in advance what is possible, and what are our limits.
System integration
The technical implementation of today's emergency services systems is becoming more and more complex. This can be seen in the example of an operational vehicle. Those vehicles are technically challenging on their own. There are also electrical and electronic components, ballistic protection, radio, electromagnetic compatibility, interactive systems, serviceability, robustness, modern drive concepts, etc. ACS is not an expert in all of these fields. In addition to our own expertise, we have a comprehensive network of competitive and experienced partners who support us with the respective tasks. We are happy to act thereby as a (total) system integrator. The key advantage is that we always work with the best partner and can find the optimal solution together.